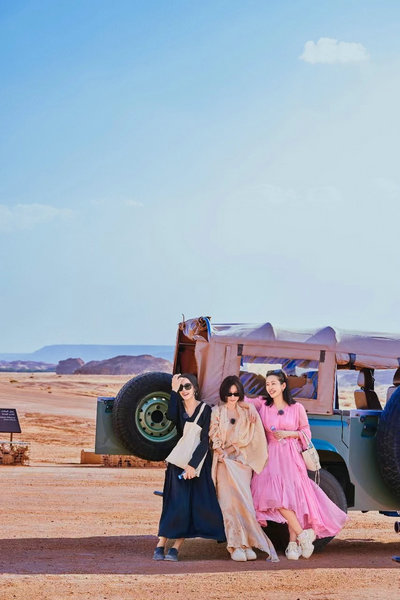 The fifth season of the reality show, Divas Hit the Road, featuring popular female celebrities traveling to various destinations, has recently been airing on Hunan Satellite TV and the online video-sharing platform Mango TV. This season saw Chinese actresses Qin Hailu, Qin Lan, Xin Zhilei, Dilraba and Zhao Zhaoyi, as well as actors Wang Anyu and Hu Xianxu, embark on a journey to Saudi Arabia, Croatia and Iceland.
They explored the beautiful landscapes and diverse cultures of these countries and learned about the collaborative projects related to the Belt and Road Initiative.
Starting their journey from the Saudi Arabian embassy in Beijing, these celebrities traveled to key BRI cooperative projects and enterprises, witnessing the changes brought to the countries by China. Additionally, they have delved into the local customs and traditions of the places they visited and made new friends.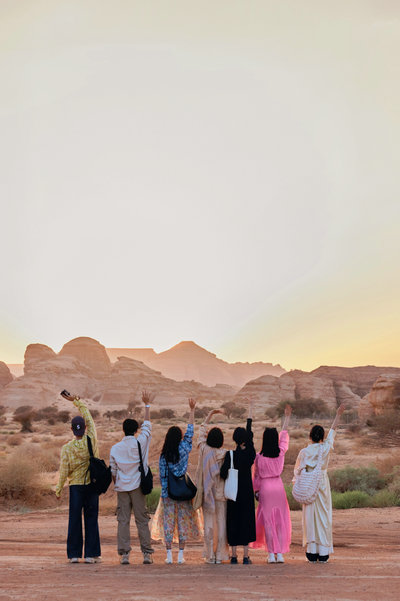 The show has generated wide discussion on Chinese social media platforms about the cultures of countries involved in BRI. Chinese netizens have shown great enthusiasm for Saudi Arabian cuisine and scenic beauty. Following the broadcast of the show, there was a 772 percent increase in searches for "Saudi" and "Saudi Arabia" on the online travel services provider Qunar.
The Chinese embassy in Saudi Arabia has endorsed the program, asserting that it presents the extensive concept of the BRI with a perspective that is lively, relatable and intimate.