Hugh Jackman y Deborra-Lee Furness se divorcian tras 27 años de matrimonio y dos hijos en común
El actor australiano Hugh Jackman (54 años) y su esposa, la directora Deborra–Lee Furness (67), han anunciado este pasado viernes, 15 de septiembre, que han puesto fin a su matrimonio de forma amistosa después de 27 años de casados.
"Hemos tenido la bendición de compartir casi tres décadas juntos como marido y mujer en un matrimonio maravilloso y lleno de amor. Nuestro viaje ahora está cambiando y hemos decidido separarnos para perseguir nuestro crecimiento individual", ha declarado la pareja en un comunicado conjunto publicado por la revista People.
En el escrito, Hugh y Deborra–Lee han apuntado que su familia seguirá siendo su "mayor prioridad", y han adelantado que es la única declaración que darán al respecto, por lo que piden privacidad. El hasta ahora matrimonio tienen dos hijos en común: Oscar Maximiliam, de 23 años, y Ava Eliot, de 18.
[Hugh Jackman: "El cine tiene la oportunidad de acabar con los abusos de poder"]
"Apreciamos enormemente su comprensión mientras nuestra familia atraviesa esta transición. Esta es la única declaración sobre este tema que cualquiera de nosotros hará", son las palabras con las que terminan el comunicado. 
La pareja se conoció y se enamoró en 1995, cuando ambos protagonizaban la serie Correlli. Lee era entonces una actriz consagrada y Jackman una nueva promesa.
En menos de un año se comprometieron y su boda tuvo lugar el 11 de abril de 1996. Con el tiempo se convirtieron en una de las parejas más queridas de Hollywood, donde el intérprete ha participado en filmes como la saga X-Men o Lobezno inmortal.
En abril de este año, Jackman publicó un emotivo mensaje en Instagram celebrando su 27 aniversario de bodas, en el que resaltaba la "familia preciosa" que habían formado juntos y mostraba admiración por Lee.
"Tu risa, tu espíritu, generosidad, humor, descaro, valentía y lealtad son un regalo increíble para mí", escribió entonces el actor de Los Miserables, película por la que estuvo nominado al Óscar.
A lo largo de los años el matrimonio también atravesó momentos difíciles, como dos abortos y tratamientos de reproducción asistida, o el diagnóstico de cáncer de piel de Jackman. En mayo de este año 2023 asistieron juntos a la alfombra roja de la Met Gala, y en julio fueron a la final masculina de Wimbledon.
Celebrities That Give Off Penn Stater Vibes
Penn State is the alma mater of a great deal of famous and successful people, from Keegan-Michael Key to Ty Burrell. For a lot of celebrities, though, fame and fortune get in the way of attending college the traditional way.
Whether they skipped college altogether or simply didn't think to consider finding their academic home in Happy Valley, plenty of celebrities give off Penn Stater energy. So, we compiled a list of stars that we think would have attended Penn State if given a second chance.
Taylor Swift
While Swift may have gotten her honorary doctorate from NYU, she had to have always imagined herself going to college the traditional way. If she only had the chance to attend a Lion Ambassador-led tour without being mobbed by Swifties, we think she would've ended up in Happy Valley.
As an avid Eagles fan and self-proclaimed "outside of Philly" girl, Swift would fit right in with her fellow in-state students. Swift would be the type of girl to carry extra Nittany Lion temporary tattoos around the tailgate and even offer to apply one for you. If you need any further evidence, she brought her Fearless Tour to the Bryce Jordan Center in 2009 when she was the age of a typical college student.
Sabrina Carpenter
Another Pennsylvania native, we think former Disney actress turned Taylor Swift-opener would fit right in here at Penn State. Obviously a girl's girl, she'd be the type to hold your place in the Starbucks line while you grab a coveted table or kindly let you know your hair is out of place.
She'd probably be in one of the biggest sororities and would be one of those people that everyone knows. Plus, campus is so big that she would be able to slink around without running into the boys that she sings about.
Christian Pulisic
There doesn't need to be any speculation here. Star soccer player Christian Pulisic told a reporter that if he hadn't immediately jumped into the professional soccer scene, he would have attended Penn State.
Pulisic would have been in University Park for the 2020 and 2021 seasons, and it's hard not to think about what could have been. The blue athlete backpack would look so good on him.
Kendall Vertes
This one is just so easy to imagine. A former Pittsburgh girl and "Dance Moms" star, Kendall Vertes surely wouldn't want to settle for something close to home – she'd want to be different. In fact, Vertes has been spotted in the past few years at some local fraternities and football games.
It's unclear why she didn't end up coming to Penn State, but we can see her on a Saturday afternoon with a white tennis skirt and Nittany Lion ear headband before joining the Lionettes to perform an incredible dance routine mid-game.
Ed Sheeran
OK, Ed Sheeran as a Penn Stater probably seems completely weird, but let us explain. On his most recent tour, Sheeran has been known to show up at random places in every city he visits to participate in some kind of community service or community interaction, and he loves every second of it.
Where better for him to go than the home of the world's largest student-run philanthropy? Obviously, Sheeran would be a THON entertainment captain, working to cultivate the most electric music lineup for THON weekend. He's the kind of guy that would make THON his entire personality, but not in an annoying way.
Lea Michele
Between her many roles on Broadway and the cinematic gold that was "Glee," we think Lea Michele would've graced Penn State's School of Theatre if she had the chance. She'd get the lead in every NRT show, even if she couldn't read the scripts, and she wouldn't shut up about it.
On top of all her performances, she'd probably be the president of her sorority and a THON captain, but in true Rachel Berry style, it would never be enough.
The Jonas Brothers
This one is obvious. The Jo-Bros love Penn State, and Penn Staters love them right back. The trio grew up in New Jersey, so they would be bleeding blue from that out-of-state tuition. Maybe you'd see Joe drinking a Dirty Sprite at Champs or Kevin with a painted chest at the Stripe Out game. Nick would definitely be the star of Centre Stage. If Disney hadn't snatched the brothers up from an early age, we think Happy Valley might've.
Miles Teller
Between being a Pennsylvania native and starring in almost every popular movie released in the early 2010s, we think Miles Teller gives off Penn State vibes. Considering he pioneered the fraternity-loved mustache trend in "Top Gun: Maverick," Teller would 100% be a frat bro. Naturally, Teller is a fan of all the Philadelphia teams and would bring that same energy to every Penn State game, rain or shine. Teller's just the type of guy to start the "We Are" chant at every event.
Celebrities who Attended the Prestigious Seoul National University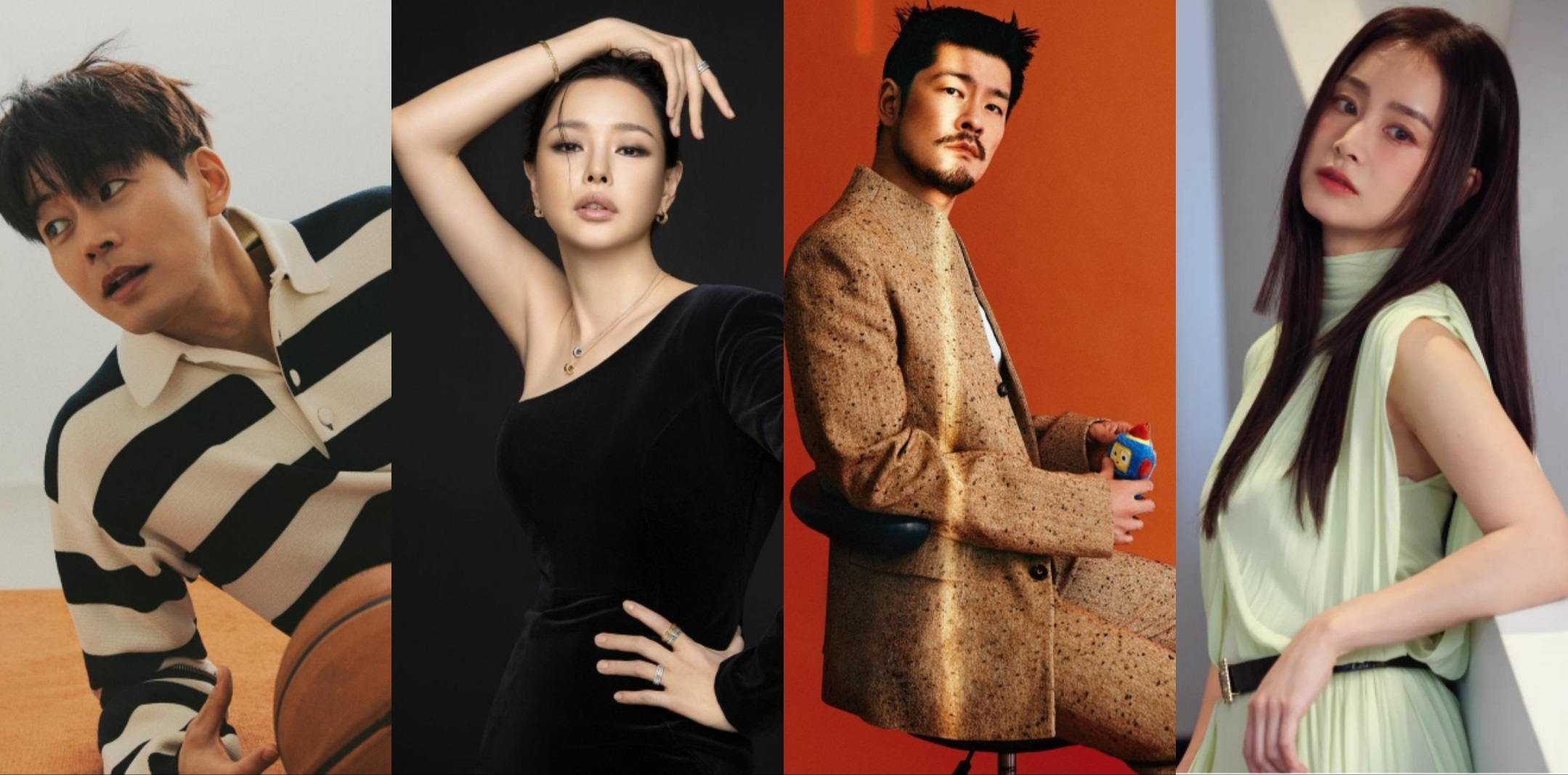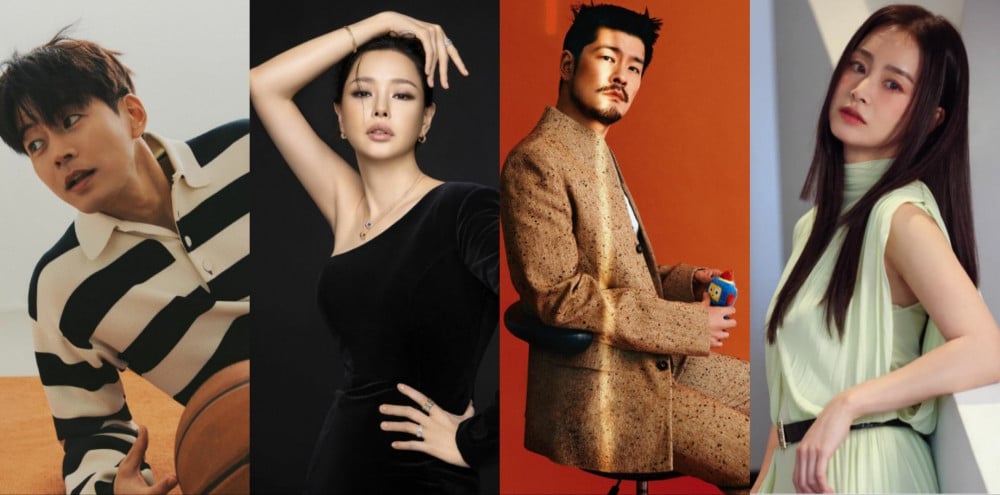 South Korea is a beacon in the global entertainment industry. It is home to an illustrious roster of immensely talented celebrities who have carved out a niche with their riveting performances and artistic prowess. Yet, their abilities are not confined to the limelight, as a notable number have also distinguished themselves in the academic arena.
At the forefront of academic excellence in South Korea lies Seoul National University (SNU) — a revered institution with a rich history of nurturing minds to foster innovation, critical thinking, and leadership. Recognized for its high standards and rigorous programs, SNU has been the academic home to many individuals who have risen to stardom, cultivating their artistic talents and fostering a deep-seated commitment to educational excellence.
Let's delve into some of the South Korean celebrities who attended Seoul National University.
Kim Tae-Hee (B.A. in Clothing and Textiles)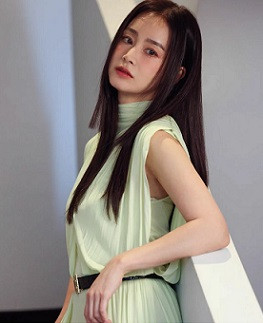 Kim Tae-Hee, known for her striking beauty and acting skills, is one of the most famous alumni of SNU. During her time at the university, she studied clothing and textiles and even served as the president of the SNU Women's Ski Club.
Kim Jeong-Hoon (School of Dentistry)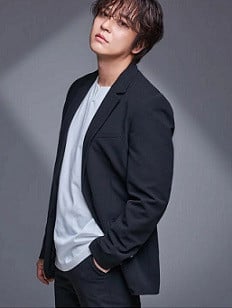 A talent scout discovered Kim Jeong-hoon, a dropout from SNU's School of Dentistry, at a bar near the university. This led to his debut in a music duo called "UN." He later appeared in various dramas, including "Princess Hours."
Lee Sang-yoon (B.A. in Physics)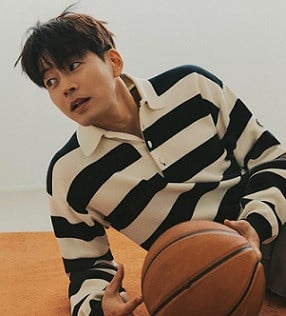 Lee Sang-yoon graduated from SNU with honors in Physics. At 24, he caught the eye of his former agency director while walking in Yeoido, and this led to his debut in a Hite Beer commercial in 2005. Afterward, he took on roles in different TV series.
Lee Honey (B.A. and M.A. in Korean Music)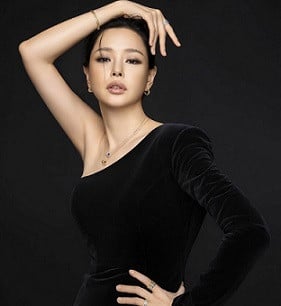 The former Miss Korea and the third runner-up of the 56th
Miss Universe pageant (2007), Lee Honey, is a famous SNU alumni. She pursued both her bachelor's and master's degrees in Korean music at SNU, graduating in 2010. She was also actively involved in the SNU Women's Ski Club with Kim Tae Hee.
Lee Juck (B.A. in Sociology)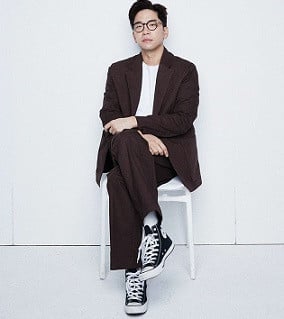 Lee Juck, the leader of the 90s duo "Panic," was also involved in the group "Carnival" and the band "Gigs." He entered SNU in 1992 and graduated in 2004 with honors in Sociology.
Jo Yun-suk (B.A. in Chemical Engineering)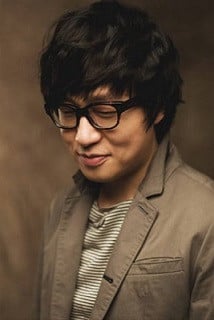 Jo Yun-suk graduated from SNU, majoring in Chemical Engineering. During his freshman year at SNU, he won the bronze medal in the 5th Yu Jeha Music Competition. In 1998, he debuted in the modern rock band "Misuni," and from 2001 onward, he pursued a solo career using the stage name Lucid Fall.

Jang Kiha (B.A. in Sociology)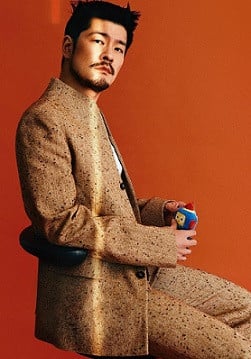 Jang Kiha, the lead singer of the indie rock band "Kiha & The Faces," is a singer-songwriter, actor, essay writer, and radio host. He graduated from SNU honoring in Sociology.
Beenzio (Department of Sculpture)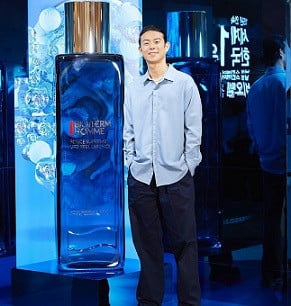 Beenzio, a South Korean rapper, is known for his melodic style of rapping. He attended SNU and earned a degree in sculpture in 2004.
These stars who attended SNU have demonstrated their remarkable talents in the entertainment industry while also maintaining a commitment to their academic pursuits.
Secret's out: The Qld restaurants where celebrities love to eat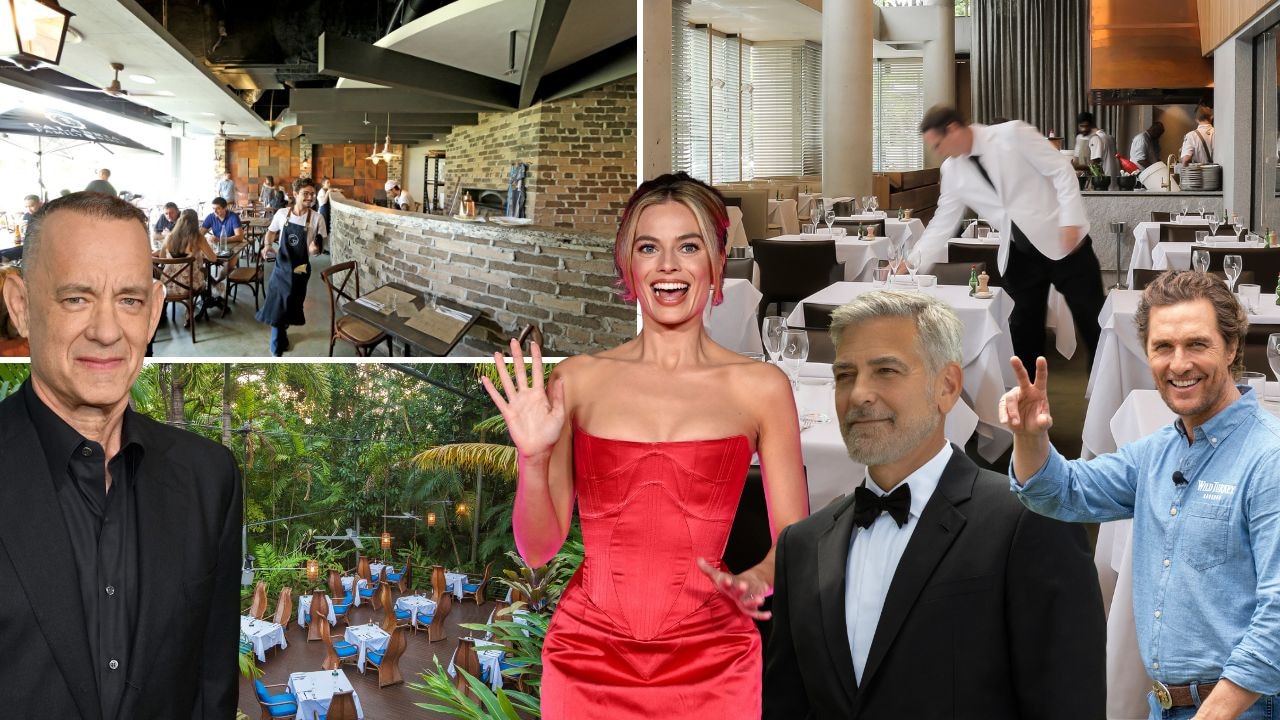 Want to rub shoulders with Matt Damon over a steak? Sip coffee with Margot Robbie? From bakeries and breakfast spots to fine diners, these are the eateries attracting Hollywood's A-listers.
If celebrity spotting is a favourite pastime, we've found where the world's top stars and local celebs love to dine in Queensland.
From up-market restaurants to relaxed backstreet bakeries, here's where you can find A-listers grabbing a bite to eat.
HELLENIKA AT THE CALILE
Level 1/48 James St, Fortitude Valley
The list of celebrities who have dined at this Greek favourite inside the prestigious Calile Hotel is almost as long as the Mediterranean menu itself, with everyone from George and Amal Clooney to iconic rockers U2. Other famous patrons include movie stars Matt Damon, Julia Roberts, and Chris and Liam Hemsworth, singer Shawn Mendes and local identities such as millionaire fitness guru Kayla Itsines, who is also a fan of Hellenika's casual sibling eatery Sunshine across the road.
SK STEAK & OYSTER
The Calile Hotel, G.12/48 James St, Fortitude Valley
The same star-studded crowd from Hellenika are also known to be fans of the venue's sister restaurant, SK Steak & Oyster downstairs at The Calile Hotel.
The Hemsworths and pal Matt Damon regularly frequent the up-market steakhouse, while singer Delta Goodrem is known to have put on an impromptu performance at the venue's piano.
The restaurant is also a favourite of a host of Queensland's richest businesspeople, sporting stars such as Stephanie Rice, and countless influencers including Kayla Boyd, Michaela Wain and Isabella Gray.
RICK SHORES
3/43 Goodwin Terrace, Burleigh Heads
Perched within splashing distance of the ocean, it's no surprise that celebrities love dining at this beachside Asian eatery.
World-famous Aussie director Baz Luhrmann loved the venue's signature Moreton Bay bug rolls so much he decided to film the Elvis biopic on the Gold Coast; while Matt Damon seems to be a guru of fine dining in Queensland, with this casual-yet-sophisticated restaurant also among his favourites.
Miley Cyrus and Liam Hemsworth are known customers, as are actor and Divergent star Miles Teller and his model wife Keleigh Sperry.
Local celeb patrons include boxer Harry Garside, Below Deck star Aesha Scott, former MAFS contestant Domenica Calarco, and TV chef Anna Polyviou.
GEMELLI ITALIAN
2/2685 Gold Coast Hwy, Broadbeach
Before Taylor Swift entered her single "era" the singer was spotted at this family run Italian restaurant on the Gold Coast with then boyfriend Tom Hiddleston.
It is believed they chowed down on the restaurant's signature wood-fired pizza protected from prying eyes by a circle of security.
PADDOCK BAKERY
20 Hibiscus Haven, Burleigh Heads
This bakery in the backstreets of Burleigh Heads on the Gold Coast is loved by locals and A-listers alike.
Wolverine actor Hugh Jackman declared himself a fa, while Barbie star and Gold Coast girl Margot Robbie is known to be a devotee of the venue's signature pastries.
BAM BAM BAKEHOUSE
2519 Gold Coast Hwy, Mermaid Beach
You might also catch a glimpse of producer and actor Margot Robbie at this pastry-filled Gold Coast cafe, where she once sipped a purple gin and tonic using northern NSW Ink Gin that sent the distillery into meltdown with orders.
Former MasterChef and My Kitchen Rules judge Matt Preston is another of the bakehouse's famous customers.
ELK ESPRESSO
Oasis Shopping Centre, Surf Pde, Broadbeach
There are few Queensland venues that can name royalty among their guest list, but this breezy, beachfront breakfast and brunch spot known for its cutting edge dishes sure can.
Niece of King Charles, Zara Tindall, was a fan of the spot while on the Gold Coast for the Magic Millions horse racing carnival; while Pirates of the Caribbean star Orlando Bloom ate the same breakfast salad at the cafe every day for more than a month.
He even asked the staff for the recipe so he could have his private chef recreate it.
THE STAR GOLD COAST
1 Casino Dr, Broadbeach
After hosting the TV Week Logies three times, the casino became the go-to party venue for Australia's biggest stars of the small screen, such as Sophie Monk, Hamish Blake and Karl Stefanovic.
But its celebrity guest list goes much further, with the likes of Matt Damon, Chris Hemsworth, Elsa Pataky, Usain Bolt and Dami Im all spending time at the venue's glamorous rooftop bar and restaurant Nineteen, which boasts views of the Gold Coast and ocean.
NAUTILUS RESTAURANT
17 Murphy St, Port Douglas
Set in a lush, tropical garden oasis, this fine dining restaurant known for its elaborate degustation dinners has attracted international superstars including Kylie Minogue, George Clooney, Bill Clinton, Kate Hudson and Matthew McConaughey.
Actor McConaughey is also a fan of nearby Silky Oaks Lodge in Mossman, where he booked out the resort for his friends and dined at the rainforest resort's restaurant, The Treehouse.
BONITA BONITA
2460 Gold Coast Hwy, Mermaid Beach
This dark and moody modern Mexican eatery just off the Gold Coast highway is possibly the best spot for a celebrity to hide and perhaps that's why it became a favourite of award-winning actor Tom Hanks.
The star was spotted enjoying 50c chicken wings and $10 cocktails at the intimate eatery while on the Gold Coast filming biopic Elvis.
The diner is also loved by former Australian cricketer turned TV star Lee Carseldine.
This article contains features which are only available in the web versionTake me there